IT'S NOT JUST A SEAT, IT'S HER FUTURE.
Earlier this year we launched Save Her Seat, a campaign dedicated to helping girls in Tanzania and around the world stay in school, continue their education, and take charge of their future. Every eligible £1 donated between 1 April and 30 June was matched by the UK government.
After three months of incredible support from across the UK, the total raised has been confirmed at over £1.7 million, including £788,950 of match funding from the UK government. It's an amazing result - that's 58,000 seats saved for girls who now have a chance to achieve their dreams.
THANK YOU FOR EVERY SEAT SAVED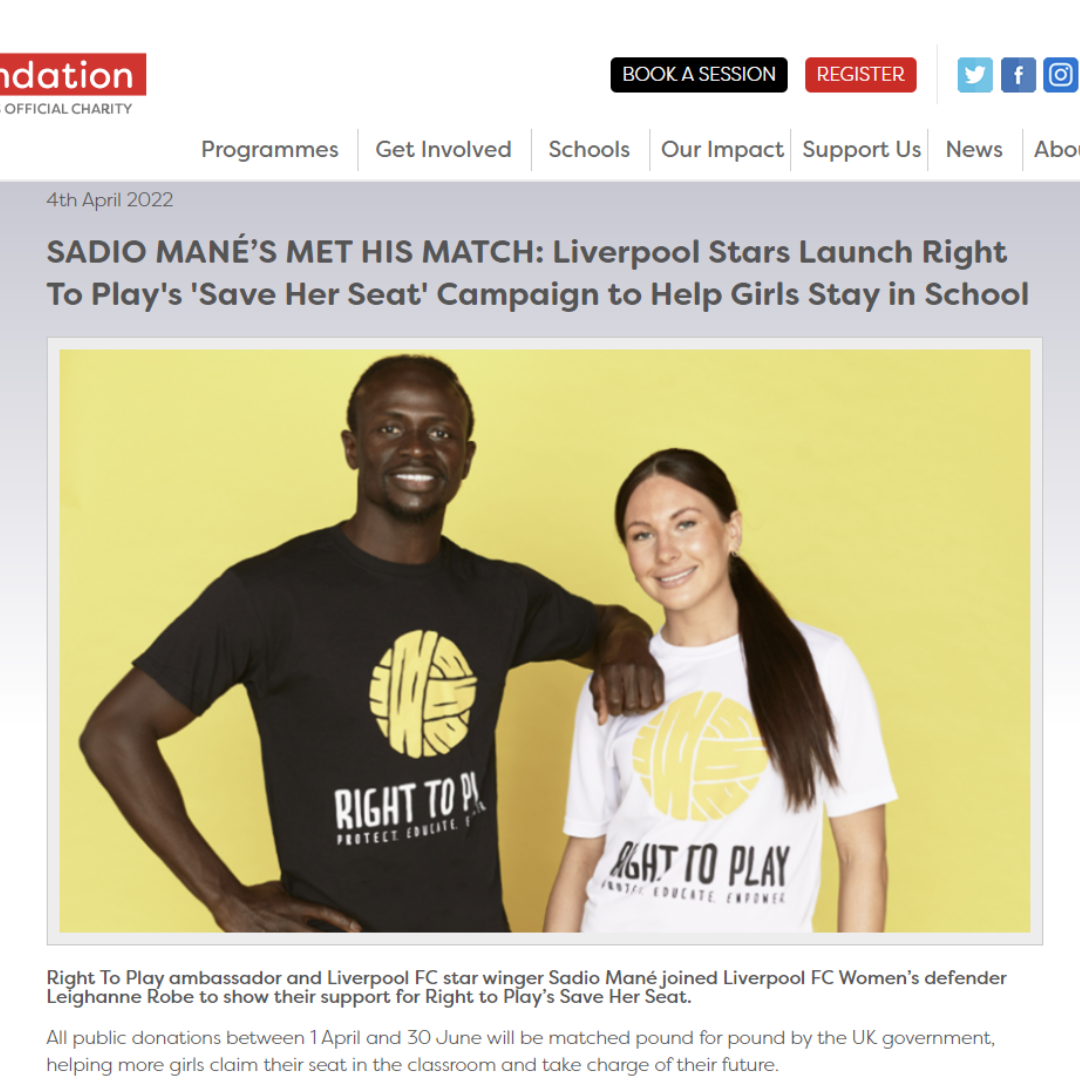 ---
ABOUT SAVE HER SEAT
By saving a girl's seat, we can empower her with the confidence, knowledge, and safe space she needs for success. The longer a girl stays in education, the more effectively she can resist pressures such as child marriage, child pregnancy and child labour and the less likely she is to drop out because of them. Education is the key to unlocking a girl's agency, her confidence, her commitment to learn, and her hope.
To millions of girls across the world, a seat in school is everything. It's not just a seat. It's her future. Thanks to you, more girls will get the chance to learn, lead and succeed.
WHERE WILL THE MONEY GO?
129 million girls are out of school and at risk of never returning, with girls in economically deprived regions like Mara in Tanzania the worst affected. Save Her Seat will help girls in this area and around the world stay in school and work towards a brighter future.
Using our unique play-based approach, we will create safe and inclusive learning environments and build community support for education, focusing on the following:
Enhancing girls' life skills to support improved learning outcomes and educational attainment.
Strengthening gender-sensitive, inclusive and safe learning environments in 30 primary schools to support girls' retention and engagement in education.
Enhancing local community support for girls' education to tackle gender norms and reduce barriers.
---
ARFAANA, 17, Pakistan
"Every girl has the right to an education. We are no less than any other person"
Arfaana is the first person in her family to go to school.
When she was a child, her father moved the family from Quetta to Karachi in search of a better life. While the move opened up opportunities for Arfaana, it wasn't an easy road.
At school in Karachi, she struggled with feeling shy, anxious and insecure. But when she joined the Right To Play GOAL programme at her school, Arfaana's confidence began to grow. Taking part in group play activities and sports, and connecting with coaches and peers, helped her come out of her shell. She's more determined than ever to achieve her dreams of become a doctor and helping people in poorer communities like her own.
When a teacher tried to tell her it was more appropriate for girls to study the arts, she achieved top marks in her science courses to prove she deserved to stay.
Like so many girls around the world, Arfaana is blazing her own trail.
---
HOW TO SUPPORT
If you're inspired by this campaign, you can still donate to support our vital work and make a positive difference to girls' lives around the world.
Just £30 could save a girl's seat in school for a full academic year.